The seventh edition of Rebelle Rally toke place from 6th to 16th October 2022. Rebelle Rally is a competition, a journey and an inner voyage that changes the lives of the ladies who participate in it. From Nevada to California, from Incline Village, Lake Tahoe, to the Imperial Sand Dunes in Glamis. 2580 km through the most iconic and beauty places in the American west. Nena Barlow and Teralin Petereit won the 4x4 Class in their Jeep Wrangler Rubicon 4xe. Christine Benzie and Melissa Clark won the X-Cross Class in their Bronco Sport.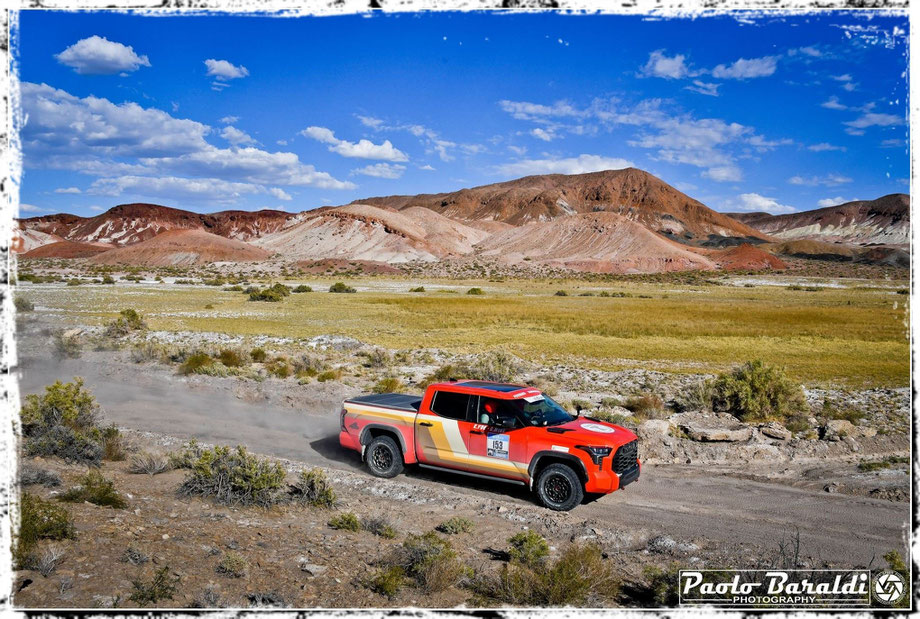 Since it was founded in 2016 by Emily Miller, the Rebelle Rally has grown more and more attracting great attention and admiration. Rebelle Rally boasts many records: the only American all-female offroad competition, the only old-style navigation competition (maps and compass only without the use of any technological device), the longest (2580 km) competition of the United States and I would add that the Rebelle Rally is the only event able to improve self-esteem, determination and self-awareness of the women who participate.
Rebelle, "If it was easy, everyone would do it"
This last aspect that I just mentioned is the most important and the one that most characterizes the Rebelle Rally. Emily Miller's motto (Rebelle founder) "If it was easy, everyone would do it" summarizes in the best way what it means to compete at the Rebelle Rally.
The Rebelle Rally, as Emily says, is not easy and this is the first awareness of her Ladies. The Rebelle is difficult, not because to orient the Ladies must use maps and compass without the help of modern electronic devices, which are strictly banned, but because first they have to deeply believe in themselves, in their own abilities and in those of his own adventure teammate. In the car between driver and co-pilote a deep synergy, understanding and bond is created that goes beyond the race; a bond that remains for life.
Secondly, the Rabelle Rally is difficult because for the entire duration of the race the Ladies are isolated from the rest of the world, they are out of their comfort zone and are deprived of the affection of their family members.
And finally, in addition to all this, let's not forget that this is an offroad competition through the harsh deserts of the American west and on the challenging dunes of Glamis.
Only a woman can do it!
This is the Rebelle Rally! This is the meaning of "If it was easy, everyone would do it" and this is why the Rebelle Ladies have all my respect because, as a man, I would say that we boys will never be able to compete with their own determination, concentration and ability.
Team #129 4xEventures (Nena Barlow / Teralin Petereit) won the 4x4 Class in their Jeep Wrangler Rubicon 4xe, earning a custom trophy and $5,000 each towards next year's Rebelle Rally as their prize. They also were the top-placing team in both the 4x4 Bone Stock and Electrified designations. Electrified is a special designation that was started in 2020 for EVs and PHEVs that are charged during the rally via Renewable Innovations. Bone Stock, as the name implies, requires vehicles to be exactly as delivered from the manufacturer, with the only allowance for factory-sized aftermarket tires and wheels.
Team #188 Dirt Hustle (Laura Wanlass / Maria Guitar) finished second in the 4x4 Class in their 2021 Jeep Wrangler Rubicon Unlimited and also won the Pirelli Scorpion Tire Challenge contingency program. This program awards the top three Pirelli-equipped finishers with donations toward the registered non-profit of their choice. Laura and Maria will win $1,000 toward Destiny Rescue and in addition, because they were a podium finisher, will win an extra $500 for them to use as desired. The other two Pirelli-equipped finishers were Team #187 Limestone Legends (Lily Macaruso / Alex Anderson) winning $500 to the charity of their choice followed by Team #186 Yellow Yetis (Rosanna Nuch / Nicole Johnson) taking third place with $250 to the charity of their choice.
For the first time in Rebelle history, a Toyota has graced the podium with Team #152 Toyota Way-Finders (Becky Brophy / Samantha Barber) in a 2022 Toyota Tundra. They were the 2021 Rookies of the Year and returned to solidify their place in the Rally. The only modifications the women did to their Tundra were to add a skid plate and swap out their wheels and tires. As a personalization, Toyota also stamped the 2022 Rebelle Rally and Toyota Way-Finders logos into the metal of the truck making the vehicle truly one-of-a-kind.
In the X-Cross™ Class, Team #200 Team Built Wild (Christine Benzie / Melissa Clark) finished first to also take home $5,000 each towards the 2023 Rebelle Rally for their efforts. The duo also took home the X-Cross™ Bone Stock award. This is the third year that the Bronco Sport has been at the top of the podium and continues to dominate the class. Team #216 Wild Grace (Sedona Blinson / Lyn Woodward) and Team #204 MtnSubie (Carey Lando / Angela Lux) battled it out to finish second and third respectively with only 38 points separating them in the final standings.
Rochelle Bovee and Melissa Vander Wilt of Team #141 Roaming Wolves were the only entries this year in the 4030 designation, which is specifically for vehicles that are at least 40 years old.  Just like in 2020 and 2021, they competed once again in their late father's 1969 Ford Bronco to honor his legacy.
Team Pawsativity – #144 (Katerina Gardner/Liza Tough) took home the International Cup for 2022, coming all the way from Canada to compete in the Rebelle Rally. Liza Tough has been a part of the winning International Cup team for the past three years. The team will have $2,500 donated to the charity of their choice, with Team Pawsativity choosing the Paws it Forward Dog Rescue Society this year.
Rookie of the Year went to the fourth place team who were contenders throughout the week for a podium finish. They came close but were just edged out by last year's ROTY. Team #187 Limestone Legends (Lily Macaruso / Alex Anderson) in their Rivian R1T won the title after an impressive showing including winning Stage 4. These team members were selected to compete by the company through a series of trials and training. Both are engineers within Rivian and have deep ties to the outdoor lifestyle, off-roading and camping.
Additional contingency competitions this evening were awarded to the following. The top-scoring team running MAXTRAX received $1,000, this went to Team #129 4xEventures of Nena Barlow and Teralin Petereit who rely on this essential piece of equipment for all their vehicle recovery. MAXTRAX also sponsored its own Team Spirit Award to the team that assisted the most stuck vehicles using MAXTRAX, and that award went to Team #159 Whips & Waypoints (Alex Gilman / Erica Stevens) for helping out numerous teams throughout the dunes and sticky situations. The rookie team running a 2020 Jeep Gladiator may have been new to the Rebelle but knew they needed to help other teams out with whatever obstacles came their way.
Scrubblade also offered up a contingency competition for all teams who were using Scrubblade wipers on their vehicle. X-Cross winning Team #200 Built Wild (Christine Benzie / Melissa Clark) lead this award by earning $1,000 to their non-profit, The Youth Garden Project in Moab. Rounding out the X-Cross Scrubblade contest was 2nd place Team #204 MtnSubie (Carey Lando / Angela Lux) with $500 to their charity and 3rd place to Team #203 Baby Bronco (Karisa Haydon / Trista Smith) with $250 to their charity. For the 4x4, Scrubblade's top winner was Team #188 Dirt Hustle (Laura Wanlass / Maria Guitar) with their $1,000 award going to their non-profit, Destiny Rescue. The remaining 4x4 Scrubblade contest winners were for 2nd place Team #152 Toyota Way-Finders (Becky Brophy / Samatha Barber) with $500 for their charity and 3rd place Team #154 CHAOS (Rene Vento / Rory Lewis) with $250 to their charity. 
The final award of the evening was the Team Spirit Award, presented by Rebelle Impact. Voted on by the competitors and course staff, this year the prize went to Team #133 Stormtrooper (Suzi McBride / Heidi Dillard) who won the award after numerous stories of support and inspiration submitted by their fellow Rebelles. The Team Spirit Award winner receives $5,000 in their name to the charity of their choice, with Team #133 choosing Girls Who Code as the recipient.
After 2,580 grueling kilometers, Rebelle Founder Emily Miller left the competitors and guests with a few thoughts about their new life post-Rebelle. "The world is more distracted these days, relationships are more separated. You have to make an effort to be present," said Miller. "Take what you've learned from the Rebelle, put the phone down and look up. Enjoy every sunrise and enjoy every sunset."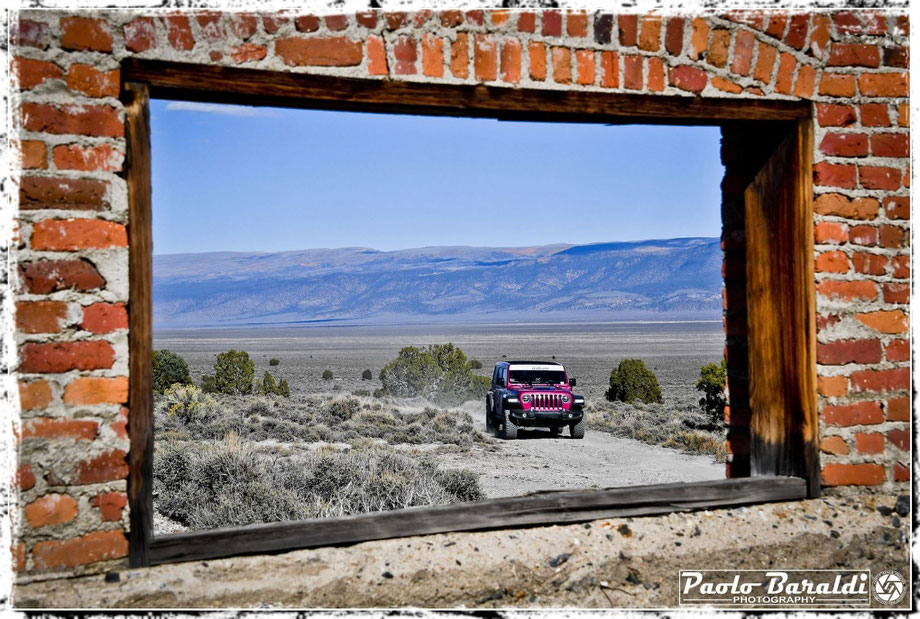 About the Rebelle Rally
The Rebelle Rally is the longest competitive off-road rally in the United States. Traversing over 2,500 kilometers through Nevada and California's iconic terrain, it is an endurance competition for women consisting of precision driving and navigating - not fastest speed. The competition is innovative and unique, using maps, compass, roadbooks and strategy - known as Rebelle Format. GPS and other electronic devices are strictly prohibited. Remote and off-grid for eight competition days, the Rebelle Rally is considered a providing ground for people, products and stock manufacturer vehicles. 
The Rebelle Rally is not a race, it is a competition.  It differs from a traditional race where speed is a priority to finish as quickly as possible.  By contrast, the Rebelle Rally is about precision, not speed.  Precise navigation and precise driving. There is no GPS, no pre-running, and you don't need a highly modified vehicle to be successful at the Rebelle Rally. "My vision was to create an event that rewards intelligence, proper planning, and attention to detail," Rebelle Founder Emily Miller explained.  Over eight days, teams comprised of two women (one driver, one navigator) use maps, compasses, and roadbooks to navigate to multiple checkpoints (CPs) and RECs in a prescribed amount of time.  Some CPs are visibly marked by a flag and course worker (Green CPs), while others are marked by a small flag or PVC pipe (Blue CPs).  Black CPs offer the greatest challenge, with no visible reference on the ground.  Teams check in at each CP with their tracker, and the closer they are to the exact Black CP location the more points they receive.